Due to excess inventory, we currently are not accepting small items such as tools, hardware, electrical, plumbing or paint accessories.
When you donate your gently used items to the ReStore, you're helping us change lives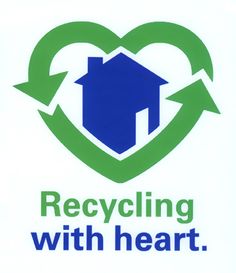 by making affordable home ownership a reality! And you're also keeping perfectly usable items from needlessly going to waste in a landfill! The ReStore reserves the right to refuse any items deemed unsuitable, overstocked or prohibited to sell by code or state regulations. For a complete list on what we can and cannot accept, please click here to see our donation guidelines.
If you have items you'd like to donate, we have several options to help you donate your gently used items.
Option 1:
Drop off is available from Wednesday through Saturday from 10:00 am until 4:00 pm. Please enter the driveway on the right side of our building and you will see a big brown overhead door on the left side. Please push the ring button and our staff and volunteers will be happy to assist you. (Due to COVID-19 and our limited access to sanitation supplies, we are asking you to call us first so we can pre-screen your donation. We apologize for any inconvenience.)

Option 2:
To request a pickup in our service area, please click on the DONATION PICKUP button on the bottom right which will give you the option of our regular pickup service (free, 1-2 weeks wait, donation guidelines apply) or our new priority pickup service through ReSupply, a veteran owned and operated company in Boston (fee based, pickup within 48-72 hours, will take everything, disassembly available).
Thank you for supporting our mission!
Our Service Area